Les actualités de la Lock Academy Escape Game Paris
- Événements Escape Game – Anniversaire, EVJF, EVG à la Lock Academy -
21 février 2018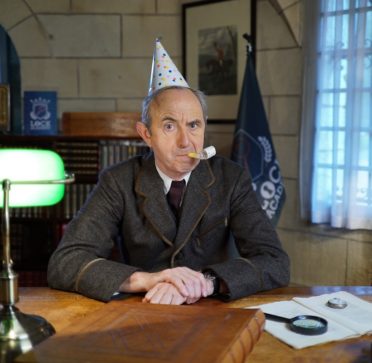 Vous fêtez votre anniversaire ? Un EVG, un EVJF, un heureux événement ?! Direction la Lock Academy – Escape Game Paris !
Peu importe l'occasion, l'Escape Game est toujours l'activité idéale pour fêter un événement type anniversaire de manière originale et ludique, et fera à coup-sûr de votre journée une expérience inoubliable !
En plus de votre enquête en équipe de 2 à 6 personnes selon votre choix, notre Escape Game Paris vous propose d'ajouter le kit du parfait détective qui ravira vos amis, collègues ou votre famille de détectives !
Vous êtes gourmands et vous voulez repartir de la Lock Academy avec un cadeau souvenir ? Pas besoin d'une quelconque célébration pour profiter de la formule Détectives VIP, surtout qu'une version light sans loupe, badge collector et livre jeu est également proposée !
La formule Détectives VIP

Un accueil personnalisé (n'hésitez pas à nous communiquer le prénom de la personne qui fête son anniversaire, EVJF / EVG, ou à qui vous souhaitez tout simplement faire plaisir ! )
Une boisson de bienvenue par participant (café, thé, sodas, jus d'orange // Sauf pour l'enquête en extérieur Operation Mindfall)
Des bonbons à volonté pour les gourmands !
Au moins un cookie par participant (de La Fabrique – Cookies)
L'impression de votre photo d'équipe en qualité HD et envoi par e-mail
Un Diplôme du détective certifié Lock Academy pour chaque participant
Un Kit du parfait enquêteur pour l'héroïne/le héros du jour (comprend une loupe, un badge-pins « Détective certifié » et un livre-jeu Escape Game) !
Des stickers humoristiques Lock Academy
---
Pourquoi choisir ce pack Escape Game spécial anniversaire ?
Ce Pack permet à votre groupe de vivre une expérience unique et de repartir avec des souvenirs de votre venue à la Lock Academy ! Il vous offre ainsi
la possibilité de personnaliser votre session de jeu et de passer un moment convivial avec tous vos invités !
Vous pouvez également prévoir de venir déguisé, ou même de vous affronter sur deux enquêtes de difficulté équivalente afin d'organiser un challenge entre vous !
Cerise sur le gâteau, il est même envisageable de cacher un petit mot dans la salle (demande en mariage, annonce d'une naissance, cadeau d'anniversaire…). Bref, la Lock Academy est THE place to be pour fêter comme il se doit votre événement !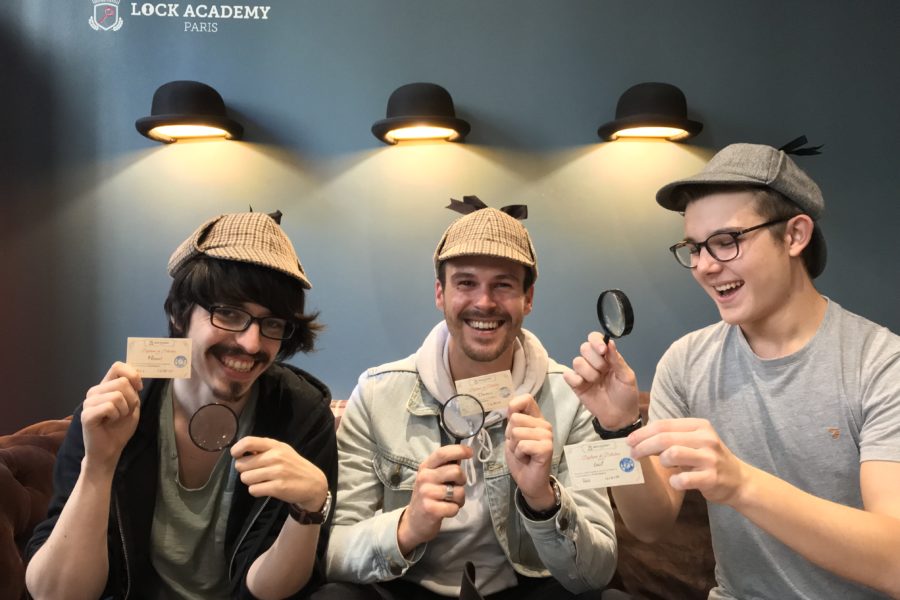 L'offre en détail en cliquant ici !
Pour profiter votre session de jeu avec la formule Détectives VIP, rendez-vous sur notre page Réserver et ajoutez la formule au moment de votre réservation !