Les actualités de la Lock Academy Escape Game Paris
- Team Building Escape Game – Nos offres pour les entreprises ! -
25 octobre 2017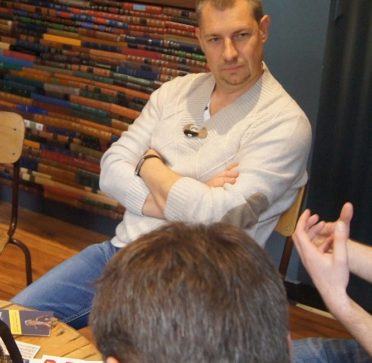 Il y a du nouveau à la Lock Academy ! L'Escape Game Paris le plus british propose de nouveaux pack Team Building Escape Game à destination des entreprises.
Vous organisez un séminaire ? Un lancement de produit ? Vous souhaitez remercier vos collaborateurs ou fédérer vos équipes ?
Les solutions Escape Game Team Building  de la Lock Academy répondront parfaitement à vos besoins !
Avec nos 3 enquêtes dans 3 salles différentes mais dans un lieu commun (Lock Academy, 25 rue Coquillière, 75001 Paris) et notre chasse au trésor 2.0 dans les plus belles rues de la capitale, notre Escape Game à Paris permet à des groupes jusqu'à 40 personnes de jouer au même moment.
Le Pack Mini – Team Building Escape Game 
Créé à destination des entreprises, le Pack Mini (présence d'1h30 à la Lock Academy) est destiné aux sociétés souhaitant offrir une prestation premium à ses équipes. Il se présente de la manière suivante (exemple d'un début à 14h) :
14h : Accueil et dépôt de vos affaires dans un espace sécurisé (1 animateur dédié pour chaque groupe)
14h05 : Boisson d'accueil pour chacun avec une large sélection de boissons (bouteilles individuelles), constitution des équipes, présentation des enquêtes
14h15 : Début des enquêtes
15h15 : Fin des enquêtes et débriefing personnalisé pour chaque équipe
15h20 : Remise de la pochette du détective certifié composée d'une photo de l'équipe imprimée en HD, d'un mini-diplôme personnalisé pour chaque participant et de goodies ; ainsi qu'un jeu de société souvenir à chacun (Détective Academy – prix public 15€ TTC) ou un mug Lock Academy
15h30 : Fin de l'expérience Lock Academy
Un grand moment de rigolade en perspective et une aventure idéale de Team Building disponible en français comme en anglais (pour deux de nos enquêtes).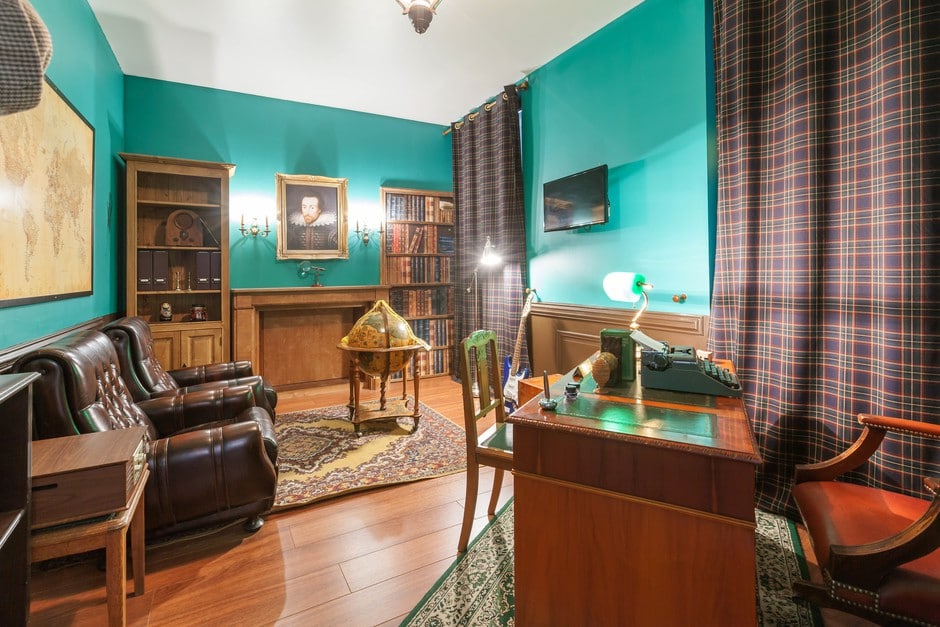 Le Pack Fiesta – Team Building Escape Game 
Ce Pack permet d'ajouter un petit déjeuner, un déjeuner/dîner (gastronomique au Pied de Cochon ou type brasserie) ou un apéritif en complément de l'offre présentée pour le Pack Mini.
Le Pack Fiesta est le moyen idéal de faire vivre une journée Team Building unique à vos équipes ! En plus de la cohésion offerte par l'Escape Game, le repas dans un lieu typiquement parisien de standing vous permet, à vous et vos collaborateurs, de débriefer votre expérience et de profiter d'un repas élaboré dans une ambiance conviviale.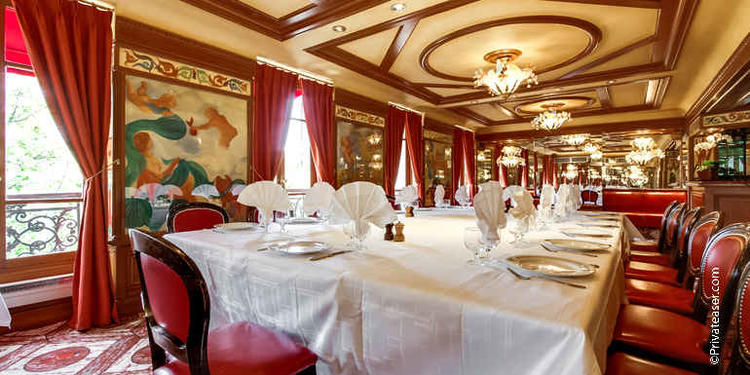 Le Pack Work and Fun – Team Building Escape Game 
Si vous souhaitez que nous organisions tout ou une partie de votre journée, vous pouvez également profiter de notre Pack Work & Fun qui permet de coupler le contenu du Pack Mini avec la location d'une salle de réunion ou de privatiser un Loft à proximité de nos locaux.
Pourquoi ne pas profiter d'une présentation professionnelle pour s'amuser ? Le Pack Work and Fun permet à vos équipes de profiter d'une partie d'Escape Game, et ensuite de rejoindre un de nos locaux privilégiés pour votre présentation, votre lancement de produits ou pour une cérémonie !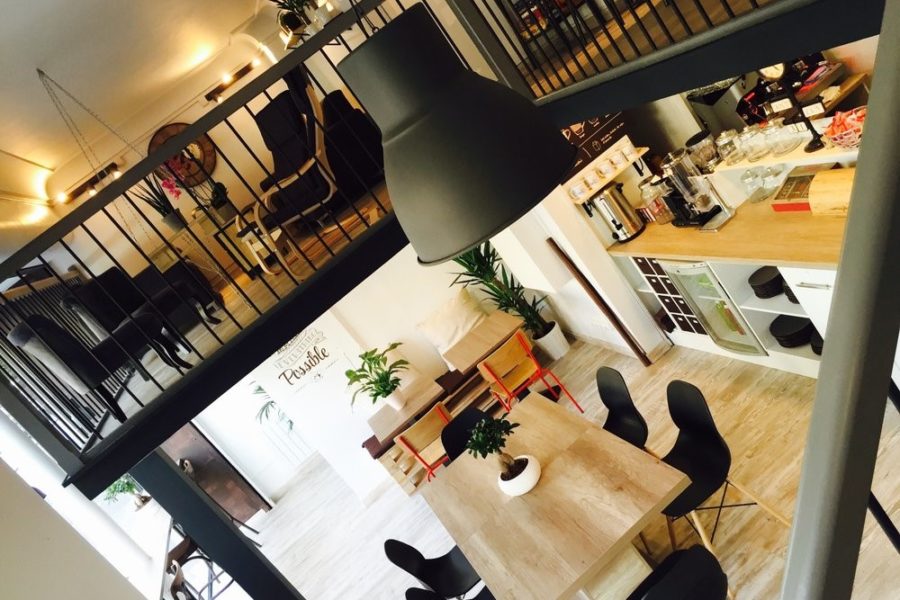 Le Pack Ultime Challenge – Team Building Escape Game 
Enfin, pour les groupes entre 12 et 40 joueurs, nous avons mis en place le Pack Ultime Challenge où des équipes de 4 ou 5 personnes s'affrontent sur l'enquête en extérieur Operation Mindfall. Débutant le matin à 9h30 ou l'après-midi à 14h30, elle invite les joueurs à mener l'enquête avec des tablettes tactiles dans les rues du 1er arrondissement durant 1h20 (au lieu de 1h en intérieur) et offre une personnalisation puisque le logo de votre société peut apparaître sur la tablette à chaque étape de l'enquête et l'une des énigmes est personnalisable en lien avec votre société.
En plus de la boisson, de la pochette du détective certifié et du jeu de société ou mug pour tous, un classement des équipes et la remise d'une médaille aux membres de l'équipe victorieuse ajoute du piquant à l'expérience des joueurs.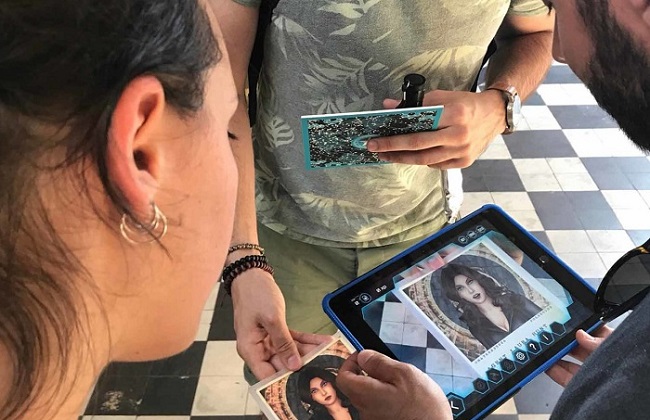 ---
Vous n'avez pas le temps d'organiser votre journée Team Building ? On s'occupe de tout ! En optant pour nos packs, vous vous assurez d'un suivi de notre part et d'une flexibilité ! Nos équipes événementielles se chargeront d'organiser pour vous un Team Building sur mesure répondant à vos besoins. Choisir nos packs, c'est aussi opter pour la tranquillité ! 
---
 Vos équipes se rappelleront longtemps de leur sortie d'entreprise avec notre Escape Game Paris ! En plus d'un jeu de société offert à chacun des participants, l'équipe repartira avec une pochette souvenir pleine de goodies Lock Academy – Escape Game Paris ! Une bonne manière de remercier votre équipe.
Envie d'en savoir plus ? Rendez-vous vite sur notre page Team Building et contactez nous via le formulaire !