Check out photos of our Live Escape Room Paris
Do you have the makings of a great detective? Check out our Paris Room Escape!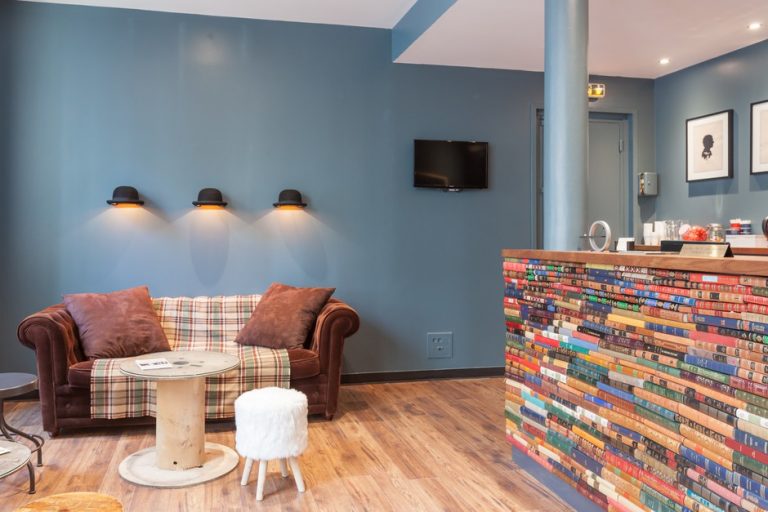 Lock Academy, mysterious detective school located on rue Coquillère in the heart of Paris, welcomes new students!
After travelling all over the world, Professor Lock decided to put down his magnifying glass and hat in Paris, and opened his own detective school, to pass his knowledge and skills on to his new recruits. True to his style, his school resembles a real-life Cluedo where each room hides mysteries and curiosities. That's why each room at the Academy houses a Live Escape Game.
In teams of 3 to 6 players, you walk through the school and discover every nook and cranny. From the office of our Dean to the school Museum, to Cher's student bedroom, you will investigate in all the most well-known locations in the Academy.
Check out our Paris Live Escape Game Rooms
Office of the Dean – Lock Academy, Live Escape Game Paris
Dean Doyle, mentor and best friend of Professor Lock, had a large office just off the reception. As a fan of Paris, his office windows overlooked the Louvre Post Office.
In an old-fashioned 'So British' style, his office is filled with a number of old trinkets, but things may not be as old fashioned as they seem… The perfect decoration for an Escape Game! With its bookshelves, chairs and of course his large desk, this room is perfect for beginners. Built as a real-life Cluedo, this Live Escape Room requires you to hunt for clues and to use your brains.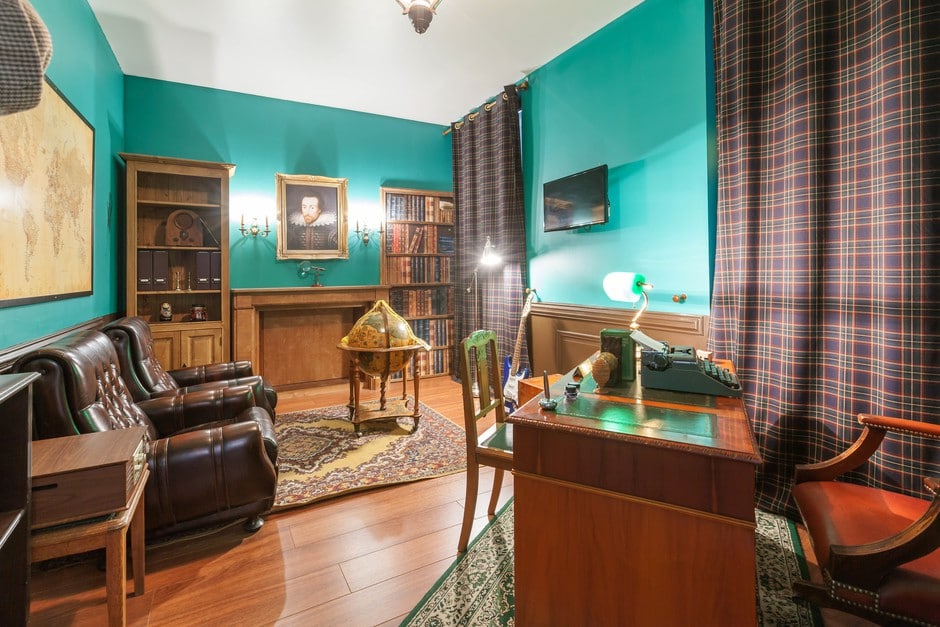 More information about our mystery A Near-perfect Crime.
Cher's student bedroom – Lock Academy, Live Escape Game Paris
Cher, the daughter of Professor Lock had her bedroom in the basement of the school. As she was a student at Lock Academy, Cher's bedroom was similar to that of any student. A large chest of drawers, a desk, a bed, a TV, all in a cosy and elegant atmosphere.
Just like Cher herself, her room was very rigorously organized: impeccable, tidy and decorated with care! But appearances may be deceiving, maybe this Escape Room is hiding a dark secret. Her room has been empty since she disappeared, but you can still smell her perfume! Cher must be in danger. You'll have to move quickly, try and find her deepest darkest secrets, her hidden romances and her personal investigations.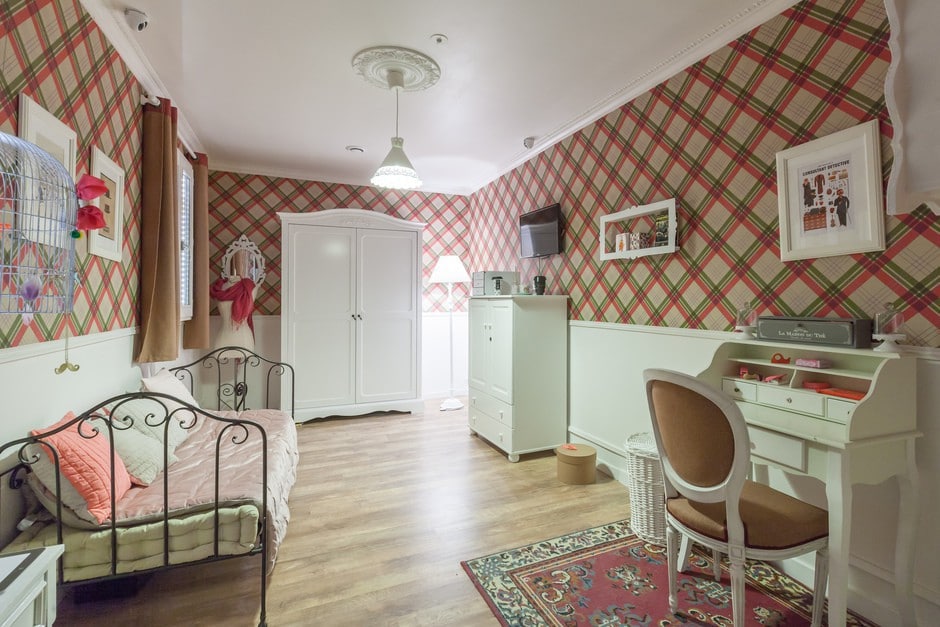 More information about our mystery Little Miss Lock.
The School Museum – Lock Academy, Live Escape Game Paris
Lock Academy has opened its new Museum!  Including pieces such as Sherlock Holmes violin, and Miss Marple's cardigan, the museum features the belongings of many of the great detectives who spent time at the school, as well as the Detectives' Guide, the museums crowning jewel, what a privilege!
You'll start your visit in the Exhibition Hall of the Museum. Here there are many surprising pieces. You'll discover paintings of the greatest detectives hanging on the wall and unique objects in the displays. You will then continue the tour with our audio-guides, which will fill you in on the history of our unique objects!
 There is no doubt that this cultural gem will overshadow even the greatest Paris museums!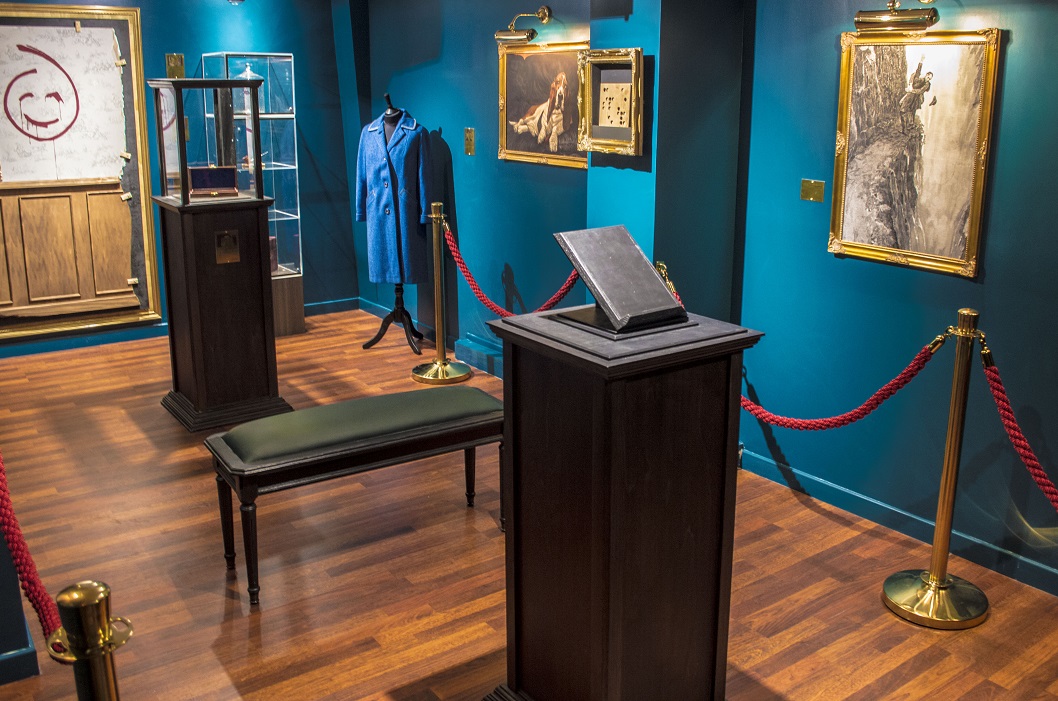 More information about our mystery The Heist of the Century.