The Mysteries at Lock Academy Paris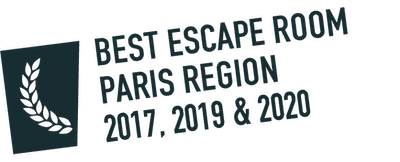 Crossing the doorway into the Lock Academy, the detective school founded by Professor Lock, you'll discover a Live Escape Game in Paris.
Founded in 2015, Lock Academy Paris was voted best Escape Room of Île-de-France 3 times in a row!
Its remarkable service, originality and mysteries' plots, makes it one of the most esteemed Escape Rooms in Paris!
Investigate in on of our 7 immersive rooms, spread over two locations in the heart of Paris :
Lock Academy Châtelet at 25 Coquillière Street, near Châtelet-Les Halles
Lock Academy Sébastopol at 131 Sébastopol Boulevard, near the Strasbourg St-Denis and Réaumur Sébastopol subways
In teams of 2 to 6 players, Professor Lock will challenge you to solve a mysterious indoors or outdoors investigation.
Challenge your teamwork skills during your Team Building activities, birthdays, with families or friends, inside the walls of the most prestigious detective school in the world!
Academy Sébastopol
Academy Châtelet