Lock Academy - Escape Room Paris is Hiring ! Discover our job offers
Are you a detective at heart? Join our team at Lock Academy and be part of an adventurous and innovative young company!
Firstly, thanks for your interest in working at Lock Academy! Lock Academy is more than just the world's most prestigious detective school (yes, really!), we're also a young business which is growing every day.
Opening our doors in October 2015 by Laurent and Romain, our escape game quickly emerged as one of the most popular in Paris. We strive continuously to provide the best experience for our customers, and we need new talent and new detectives to help us in that goal. We hope you find the job of your dreams with us. A job that you'll love more and with every passing day.
We look forward to meeting you, and hope to count you soon among our amazing team of Professor Lock's detective-apprentices/children (he's a real role model)!
JOIN THE LOCK ACADEMY BY APPLYING TO OUR JOB OFFERS:
| Positions: | Type of contract: | Dates: |
| --- | --- | --- |
| Game Master | Permanent Position 16h/week | As soon as possible |
| | | |
| | | |
| | | |
No openings that are right for you? You can also send us an unsolicited application by emailing us at JESUISDETECTIVE@LOCKACADEMY.COM.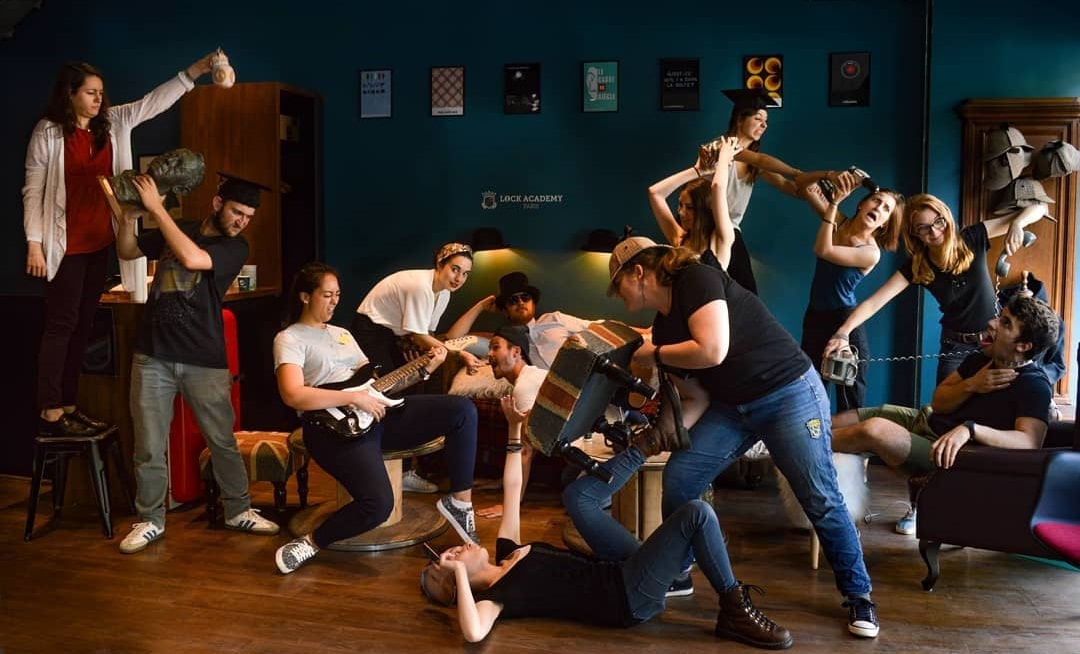 Lock Academy Team is looking forward to meeting you! Join this wonderful team of detectives.