- Our players give you their reviews about the Lock Academy -
28 November 2016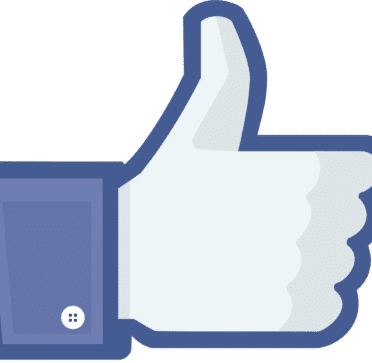 In just one year, the Lock Academy: most prestigious detective school in the world, has welcomed over 15 000 new students! YAY!!!
The joy of our players is really important and our true motivation. This is why we do everything we can to make their experience unique and highly entertaining!
Detective newbies or confirmed, many gave us their Enquêteurs débutants ou déjà aguerris, beaucoup d'entre eux nous ont fait parvenir leurs avis escape game!
This is why we offer you the opportunity to discover why our school is one of the best Live Escape Game in Paris. Here's a selection of the best reviews on our escape game from TripAdvisor, Facebook, twitter, and our ratings on Topito and Escape Game Paris!
REVIEWS ESCAPE GAME TRIP ADVISOR
The Lock Academy is THE place to be ! Already over 800 reviews on TripAdvisor! The Professeur Lock's school has a beautiful rating of 5/5 and is 4th in the rankings of Games and Entertainement in Paris!
Translated from French reviews:
« We chose to live this experience "Team Building" to build some "linkage" in our management teams. The bet is won and the feedbacks very positive: playful experience, adrenaline rush, cohesion and team spirit… The young team of the Lock Academy was very nice and accompanied us well all along our course. Also fun to do with family and friends! »
« Excellent!! Very good investigation, an attentive game master that gives clues at the right moment, no timeout. It was our 6th experience, but we are always impressed by the imagination of the designers because we never feel like we see the same story or clues. This investigation is subtile but neither too hard or too easy. The search and intuition are undoubtedly assets. To do in teams and without moderation!! »
« One of the best Escape Game in Paris. Great stories that are linked together, innovative mechanisms, attention to details, twists and turns, humour and an excellent reception are the secret of this Lock Academy. »
« Real scenarios, a true setting, beautiful decors and innovative riddles, the company never deceived me! »
---
REVIEWS ESCAPE GAME FACEBOOK
Translated from French reviews:
« A warm welcome that directly puts you in the mood of the Lock academy. The is no doubt, it's up to you to investigate!"
" The settings are very well built and the investigation is well thought! We recommend and we will come back " Ju.Pli
« Excellent morning with friends at the lock academy. Only regret: not being able to do it again 😉 great reception, very good atmosphere, detailed decors, crafty riddles for a minimum of challenge. We want more 😉 » Audrey.A
---
REVIEWS ESCAPE GAME TWITTER
DOC SEVEN came for a little visit!
« We won easily! »
« The new room « the heist of the century » of the #LockAcademy offers an unbeatable experience, incredible, perfect! 😉 »
---
REVIEWS AND TEST ESCAPE GAME PARIS
Escape Game Paris is THE reference for escape rooms all over France, the website of fans who test the rooms and ranks them!
Here is the ranking of our three rooms
Le Casse du siècle : 5/5 , 2nd inParis
Très Cher Lock : 4.5/5 , 5th in Paris and won "Best intrigue" at the Escape Game Awards 2016.
Un Crime Presque Parfait : 4.5/5
« The colossal work realised by the Lock Academy payed. Cette enseigne est notre coup de coeur de cette rentrée. Bravo les gars. »
---
REVIEWS ESCAPE GAME TOPITO
Topito came to investigate at the Lock Academy! The website of news and entertainement placed us 3rd in their ranking! Champagne!
« The scenarios are a success (it's rare), the riddles are original, and the team is very nice. A favorite » Topito.
3rd room in Paris.
---
« In a word : RUN there! The team of the Lock Academy will be able to bring you in their dark investigations of their detective school. A great welcome, twists and turns unexpected, we loved it 😉 »
---
We would like to thank all our players for their reviews. They are essential for us in order to offer you an activity always more immersive and well thought of.
If you also liked your experience at Lock Academy or if you want to read our reviews on Escape Game Paris, don't hesitate to like our Facebook page, to follow us on Twitter and Instagram, and read our reviews on Trip Advisor, Topito, Escape Game Paris, Melty.
Discover all our investigations or Book here.