News from the Lock Academy Escape Room Paris
- Covid pass Escape room Paris : mandatory at the Lock Academy? -
11 August 2021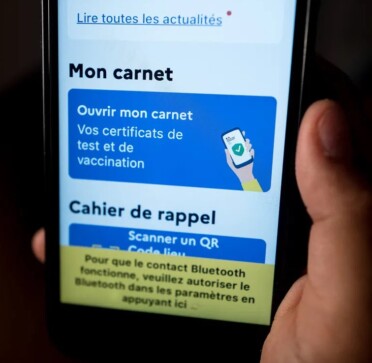 The widespread of the Covid pass, implemented in France on Wednesday, July the twenty-first 2021, raises a lot of questions. Do we have to show a Covid pass in order to play at the Lock Academy? Taking effect August the ninth, it will be mandatory! Let us explain why!
The sanitary situation caused by Covid 19, definitely changes the way we plan our favorites hobbies. Our indoor activity establishment did set up a strengthened sanitary protocol as soon as it re-opened mid-2020. However, the widespread access to the vaccination has changed the government strategy. Indeed, at first in many cultural, entertaining sites, and then for all the bars and restaurants, it is now mandatory to produce a sanitary or health pass.
What is a Covid pass?
As a reminder, a « Covid pass » consists in showing a digital or paper proof of one of those 3:
Vaccination

7 days after the second injection for two-dose vaccines (Pfizer, Moderna, AstraZeneca)

4 weeks after the injection for single-dose vaccines (Johnson&Johnson)

7 days after the injection for people who have previously had COVID 19 (only one injection needed)

The proof of a negative test (made less than 72 hours before). Every PCR tests and antigenic tests can be used as a proof, as soon as you get the result from a medical worker. Many pharmacies near the Lock Academy propose those tests and give you a result in approximately 15 minutes.
The result of a positive PCR test or an antigenic test attesting that you recovered from covid (dating from at least 11 days and from less than 6 months)
Until September the 30th at least, people aged less than 18 years old do not have to produce a covid pass.
Showing a pass for an Escape room in France is mandatory
The government official website confirms it. As a matter of fact, escape rooms are businesses where having a covid pass is mandatory.
Before, this obligation was only for cultural and entertaining places that could welcome more than 50 people.
Hence, the Lock Academy Paris and Troyes can welcome adults and kids without a pass until the 8th of August! However, our game masters will have to keep their masks on during the whole experience. Visitors will have to keep their masks on all the time, except during the game.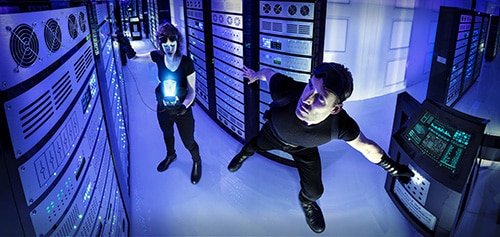 What about as of the 9th of August 2021? The situation changes! The Covid pass is mandatory for each and every cultural and entertainment establishment.
However, a Covid pass will not be asked for our outdoor activity « Operation Mindfall ».
You booked an escape room before the implementation of the covid pass? As a consequence, you can no longer come at the due date? Contact us as soon as possible via e-mail at paris@lockacademy.com. We will find a solution for your matter.
Investigate feeling carefree at the Lock Academy- Escape Room Paris
Signatory of the charter « Let's play with trust », the Lock Academy commits in welcoming everyone and respect the health standards. With or without the mandatory of the pass, the Lock Academy will be disciplined. Hydroalcoholic gel will be available at any moment, and our rooms and common areas are cleaned daily!
You want to lead an investigation? Covid will not stop you from satisfying your thirst for justice !
Book you mission and show your skills at the Lock Academy Paris !