To celebrate its 4th birthday since opening, Lock Academy thanks the fantastic players that solved our mysteries. For a chance to win an Escape Room Paris Gift box enter our Facebook contest!
An Escape Room gift box for the 4th birthday of the Lock Academy – You probably didn't know this, but the 10th of October 2015 is a special date in international detective history! Indeed on that glorious day, the doors of the Lock Academy opened for the very first time at 25 rue Coquillière, 75001 Paris and we welcomed our first players Escape Room Paris.
Launched by Laurent Ifrah and Romain Santiago, this original school has grown steadily since. Now, with a dynamic team of 30 people, the Lock Academy has crossed the 100,000 apprentice investigators threshold in early 2019.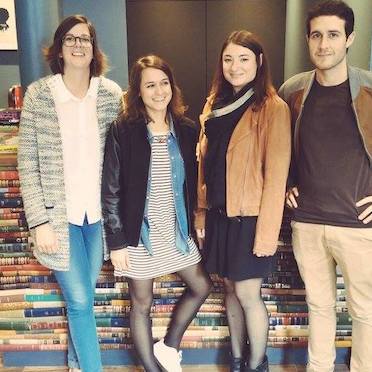 Lock Academy elected best Escape Game Paris 2019
Since the first investigation solved by Justine, Enora, Camille and Emmanuel, the Lock Academy Paris has gained recognition amongst the world of Escape Room France. As proof our Certificate of Excellence on TripAdvisor, or our prizes at the Escape Game Awards 2019 for Best Brand in Ile de France.
When will the Lock Academy release new Escape Room adventures? Our design team is working on a big project! More details in this interview they did recently – video below
Enter our Facebook contest to celebrate 4 years of Lock Academy and win a Gift Box Escape Game Paris!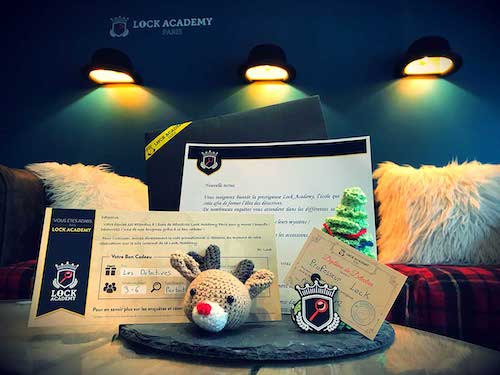 Our success story at the Lock Academy is first and foremost thanks to you apprentice detectives! Thus what could be more apropriate to express our gratitude than offering you a Gift Box Escape Game!
The ideal original activity Paris with your friends, for an Escape Room family to celebrate Christmas or even for a birthday. This Gift Box contains a gift voucher Escape Game valid for 1 year, an aprentice detective diploma, an admission letter from Pr Lock and one of our school keychains.
Join us on the Lock Acadmey Facebook page! There, you will find all the step to follow to enter our big contest Escape Game!
If you are not in luck for this challenge, there is another way to win a free game session. Indeed, all you have to do is to be designated as sponsor when your company's comité d'entreprise buys a bulk of gift vouchers!